The National Alliance for Youth Sports (NAYS) has partnered with PlaySportsTV to secure a "members-only" discount on award-winning coaching and instructional products and customized group training.
The lifeblood of any team or league is the quality of coaching that your volunteer coaches and parents can deliver to the kids. "Coach the coach" clinics work but have limited long-term value because not all of your volunteers attend and you only have access to coaching professionals for a few hours.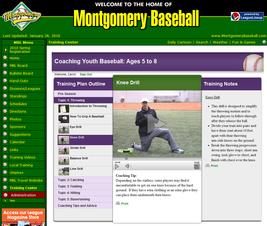 Sample Training Series Integration
Finally, there's a 24/7 coaching solution.
PlaySportsTV (www.playsportstv.com) has developed great sport-specific, video-based coaching and instructional tools that will ensure all of your volunteer coaches and parents have access to easy-to-use coaching materials (drills, skills, demonstrations, etc.) throughout the season. In addition, we can embed these resources directly on your own website, making it even more convenient for your coaches.
Typically, for less than the cost of putting on a single "coach the coach" clinic, we can deliver a turn-key solution for training your coaches.
Whether your organization has 3 or 300 coaches who need access to the materials, PlaySportsTV training programs will ensure that your volunteer coaches and parents are confident and prepared.
Great coaching means happy athletes — a perfect combination!
Become a member of NAYS and start benefiting from these great discounts today!

To discuss your group training needs or the integration of materials on your site, contact Doug Donaldson – doug@playsportstv.com.