Youth Soccer Practice
Plan: Ages 5-8
Coach Charlie Inverso presents 20 hour-long practice plans full of youth soccer drills, skills and coaching tips developed for beginner and intermediate soccer players. Each practice plan focuses on a new skill and there are plenty of topics and team building activities throughout. The plans provide an entire season worth of all the essential soccer skills – ball control and foot skills, passing, shooting, defensive technique, and situational play – that young players need to master, all in an easy-to-follow, time-specific format.


See what our happy customers have to say!
20
Hour-long
Practice
Plans!
Check out a PDF Sample: Practice 6: Passing and Receiving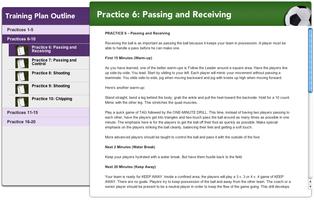 Click on the image above to view the PDF sample.