Miguel Brunengo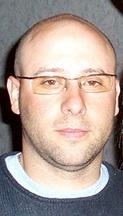 Miguel Brunengo
Miguel Brunengo is an assistant men's soccer coach at C.W. Post on Long Island, N.Y.
A former youth national team player, Brunengo forged a reputation as a top youth coach. He led his B.W. Gottschee team to three consecutive Eastern New York Youth Soccer Association State Cup titles. That included the Under-11 crown in 2004, when the team went on to represent the United States at the Danone Cup in Paris, France.

In 2006, after his team won its third State Cup championship in a row, it went even further, becoming the only New York team to earn a Region I title by winning all of its five matches at the Regional Championships in Virginia Beach, Va. Their efforts saw the team gain nationwide coverage on the Fox Soccer Channel, and Miguel was named as bigapplesoccer.com's Boys' Youth Coach of the Year.