Allison Lebar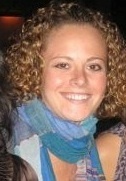 Allison Lebar
Allison Lebar has enjoyed great success as the varsity girls' volleyball coach at Riverdale Country School in New York. She has consistently led her program to the New York state tournament.
Lebar bases her instruction on volleyball fundamentals.
Prior to her coaching career, she was a standout basketball player at Kenyon College in Ohio. She graduated in 2005 after leading her team as captain to a North Coast Athletic Conference championship.