Coaching Lacrosse: Practice Tips from Bill Tierney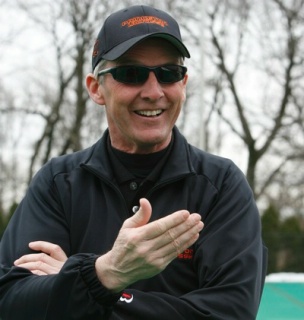 Men's lacrosse coach Bill Tierney
By Anthony Coleman
PlaySportsTV Contributor

Because Bill Tierney coached at an Ivy League school where academics is priority one, it comes as no surprise that the former Princeton University men's lacrosse head coach places a great priority on practice.

Tierney had about two hours with each practice to get his lacrosse players prepared for the week's game, while non-Ivy League teams had more time per session as well as many more sessions (they can start practicing sooner).

"My coaching philosophy is that you should be prepared on game day based on what you worked all week on in practice,'' said Tierney, who guided the Tigers to six NCAA and 11 Ivy League men's lacrosse championships. In June 2009, he became head coach of the University of Denver men's lacrosse program and now it's a national power.
"Our kids may not be athletic geniuses or the most athletic team on the field that day, but they will be mentally prepared and have all the tools to succeed.''
(Develop your young lacrosse players with PSTV lacrosse training plans. In the video, the 1 v. 1 ground ball to finish drill will teach game-like situations.)
Coaching Lacrosse Practice Tip: Use Game-Like Situations
After his players have stretching and warm-ups, Tierney likes them to practice lacrosse stickwork. There are two ways that he accomplishes it. To begin the lacrosse training, his players throw on a line, stationary and tossing back and forth. Another way is throwing in the box, which involves movement and players cutting and catching and throwing on the run.

After work with the lacrosse sticks, Tierney has the players run through transition drills: 2-on-1 or 2-on-none drills against the goalie.

"The players enjoy that part,'' Tierney said. "It gets them going up and down the field. It gets them in the flow of a game.''

After that, Tierney breaks the team down by units for lacrosse practice drills. After a film study (which Tierney uses just as much as a football coach does), he determines what the Tigers will work on. If he feels man-up offense was an issue in the prior game, one end will work on that while the other end will work on something else, such as special teams.

"The one thing that makes lacrosse practice fun is that there is always something going on,'' Tierney said. "There isn't a lot of standing around. At one end of the field, you could be working on set plays. At the other end, you could be doing man-down defense.''

The highly successful men's lacrosse coach concludes each practice with a competitive scrimmage.

###
Instruct the best coaching techniques through PlaySportsTV lacrosse training plans.
Photo courtesy of Princeton University